Tungsten Heavy Alloy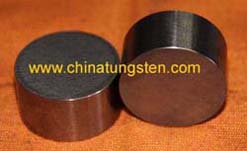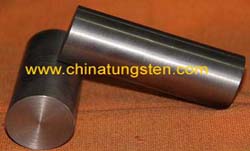 Tungsten heavy alloys generally are refractory metal, which have two-phase composites consisting of W-Ni- Fe or W-Ni- Cu or even W-Ni-Cu-Fe. They have very high melting point and have a density twice that of steel and are more than 50% heavier than lead. Tungsten content in conventional heavy alloys varies from 90 to 98 weight percent and is the reason for their high density (between 16.5 and 18.75 g/cc).
Tungsten Heavy Alloy products are offered as machinable blanks or as precision machined parts to customer specification and used in many different applications as listed below.
Counterbalance for Vibration Dampening
Aircraft control surfaces
Helicopter rotor Systems
Engine components
Auto racing industry
Ship ballasts
Golf club weights
Ordnance
Fire arms
Down hole logging-Sinker bars
Boring bars
Ordnance application
Bucking Bars
Please do not hesitate to contact us if you have any other question. Our e-mail address is sales@chinatungsten.com, sales@xiamentungsten.com. Or you can call us by 0086 592 5129595/5129696/5127878.
More info>>