Tungsten Boat
As a special and effective boat vessel, tungsten boat is widely used in metallizing, electron-beam spraying as well as the heat process with sintering and annealing in vacuum coating industries.Tungsten boat is also called tungsten evaporation boat, for its application as evaporation of metals.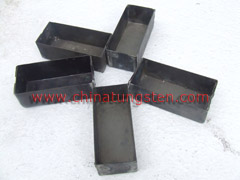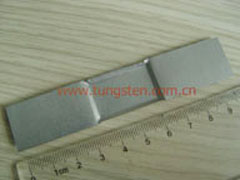 Tungsten boats sources are used for the vacuum evaporation of materials that are in granular or pellet form. They can also be used to evaporate small lengths of wire or to evaporate materials which would not properly "wet" the surface of an evaporation filament. These boats are ideal for use in small evaporation systems, such as bell jars, for experimental and prototype work.
Tungsten boat manufactured by the special production line in our corporation, can provide reliable guarantee of product quality for the users by adopting excellent tungsten materials with high purity, advanced techniques and special treatment to the product surfaces.

Please do not hesitate to contact us if you have any other question. Our e-mail address is sales@chinatungsten.com, sales@xiamentungsten.com. Or you can call us by 0086 592 5129595/5129696/5127878.
More info>>