Tungsten Book
Tungsten book includes tungsten raw material introduction, tungsten application, tungsten recovery, minging, etc.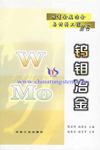 Tungsten Molybdenum Metallurgy
This is a book belongs to Rare Earth Metallurgy and Material Engineering Series Books with whole 12 chapters. Systematically set forth the theoretical basis and production practice of tungsten and molybdenum metallurgy, including tungsten, molybdenum and their compounds properties, resources, refining, tungsten carbide, tungsten molybdenum alloy, recycling, tungsten molybdenum economy, production technology, etc.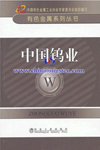 China Tungsten Industry
China Tungsten Industry introduces recovery, development, history, properties, application, reserve, prospecting theory and technology, mining technology and equipment, mineral separation, smelting technology and equipment, processing technology and equipment, comprehensive utilization of resources and technology of circular economy, China and international production capacity, import and export trade and consumption, as well as the relevant laws, regulations and industrial policies.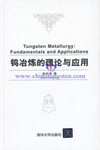 Tungsten Smelting Theory and Application
Tungsten Smelting Theory and Application introduces tungsten smelting basic information, and mainly focus on similar elements separation in solution.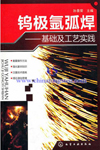 Tungsten Electrode TIG Welding
Tungsten Electrode TIG Welding introduces inert gas argon arc tungsten welding, including tungsten welding, welding equipment, gas protection, filling material, welding groove, welding operation technology, welding technique, welding metals, tungsten welding practice, welding cost and consumption.
All above books are in Chinese, if you are in need, please feel free to contact us.
Chinatungsten Contact Information:
Email:sales@chinatungsten.com
Tel.: +86 592 5129696/5129595/5127878
Fax:+86 592 5129797