---
Tungsten Flux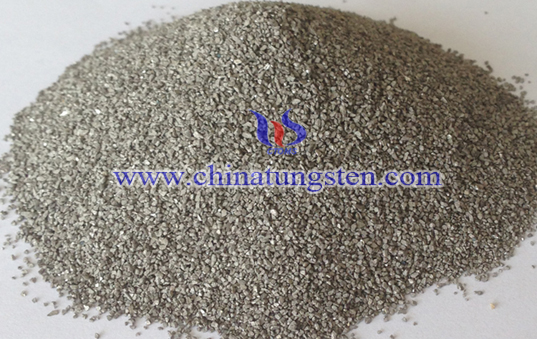 Introduction
Tungsten flux, also known as tungsten granule, is the processing of tungsten metal into small particles, particle size 20-40 mesh, high purity above 99.95%, so it also called pure tungsten flux. High purity tungsten particles flux is also essential in the analysis of the infrared carbon and sulfur reagents. Tungsten flux has the function of heating, regulating medium pH, mixing, catalyzing, combustion stability, anti-jamming. Raw materials are billet and tungsten powder. Generally tungsten bar is used in the production of tungsten wire. Tungsten flux is better made of FW-1 tungsten powder, its carbon and sulfur blank value is low with less volatile compounds, but the price is high.
Application
Tungsten flux is mainly applied to analyze combustible in infrared carbon and sulfur analyzer, and the machine is also called CS analyzer, C&S analyzer. With its property of high density, tungsten granule can be oxidized under high temperature, and emits heat, which will show its high heat and quick response. It helps reduce the melting point of the combustible to promote the release of carbon and sulfur. It also used as carbon and sulphur fluxing agent during steelmaking.
Packing
Regular packing of tungsten granule is 2kgs/2.5kgs in a plastic bag, and vacuumed. Almost Chinatungsten packs 20bags in a drum. For the saving of delivery cost, the outer packing may be paper box if the quantity or gross weigh is not so heavy, which paper box could bear the weight.
Parameter
English Name: Tungsten flux.
Other Names: tungsten geanule, pure tungsten flux.
Appearance: bright gray, polyhedral particles.
Main Ingredients: W≥99.95%.
Blank Value: C≤0.0008%, S≤0.0005%.
Specifications: 20-40 mesh.
Packing: 1000g/bottle.
Enquiry & Order