3.2 Tungsten Electrode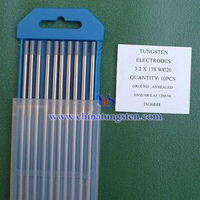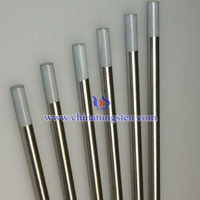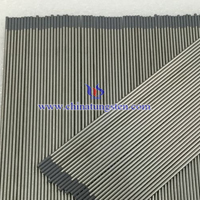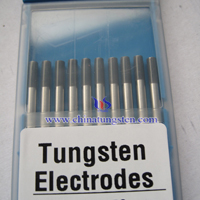 Some of 3.2 tungsten electrode in the market is not sharp enough. If spot welding for a longtime, then tungsten needle tip will be white. In ignition moment of large current, tungsten needle tip would spatter or burst open, so it is needed to re-grind tip, so that it not only affect the quality of the material but also waste time. The front of tungsten needle will be deformed or branching when welding aluminum.
Tungsten electrodes we provide would hasve the following advantages: ignite easily (tip would not splash and headshot), durable (they can be sharpened). They are difficult to be polluted in spot welding (tungsten needle tip is not white). When welding aluminum bike, tungsten electrode would not deformed .
Electrode Diameter
DC/A
AC/A
Positive Polarity(+)
Negative Polarity(-)
WP
WT WC
WP
WT WC
WP
WT WC
∅3.2
160~310
223~330
20~35
20~35
150~190
150~250
Dimension:
1)Diameter:3.2mm
2)Length:150mm, 175mm. Other lengths can be customized.
If there is any interest in tungsten electrode, please feel free to contact us through the following methods.
Email: sales@chinatungsten.com
Tel.: +86 592 512 9696/+86 592 512 9595/+86 592 512 7878
Fax:+86 592 512 9797
More info>>