Silver Tungsten Electrode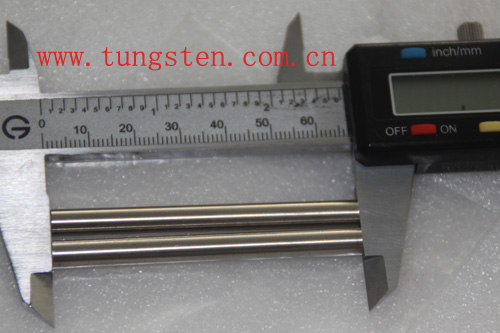 Silver tungsten electrode, also called silver tungsten rod and silver tungsten bar, is the alloy of tungsten and silver. Since the mutual solubility of tungsten and silver is too low, so they can only be made by powder metallurgy and pressing method.
Property of silver tungsten electrode
Silver tungsten electrodes have the properties of high hardness, high arc corrosion resistance, and high fusion welding resistance.
Application of silver tungsten electrode
High temperature resistance material
Microelectronics material
Switch through high current
Aerospace and aviation
Metallurgy
Machinery
Sports equipment
Specifications of silver tungsten electrode
AgW30 AgW40 AgW50 AgW55 AgW60 AgW65 AgW70 AgW75 AgW80 AgW85
If there is any interest in tungsten electrode, please feel free to contact us through the following methods.
Email: sales@chinatungsten.com
Tel.: +86 592 512 9696/+86 592 512 9595/+86 592 512 7878
Fax:+86 592 512 9797
More info>>